business catalyst

Migration

Free "BC to Treepl" app for migrating and converting your modules and module items. Extensive FTP access for transferring and managing all of your files.
Treepl CMS make Abobe Business Catalyst site migrations easy with the free 'BC to Treepl' App.
Simply install the "BC to Treepl" App onto your customers' website, add your Treepl credentials and choose the items you want to migrate from BC. Then with the click of a button your content is pushed from BC to Treepl, ready for you to access on your new Treepl site. It's that easy:
Signup as a Partner
Start with Free Partner access and create a new site in your Portal
Free BC App
No subscriptions or setup fees, simply install the app onto your BC website
Automatic Migration
Select modules to migrate, add Partner credentials and hit "Migrate"
If you prefer to migrate your Business Catalyst site content manually we provide extensive FTP access to your trial site including:
Pages
Menus
Content Templates
Snippets (Content Holders)
Web forms (!)
Blogs + Blog Posts
Events and Event Groups
Banners (Ad Rotators)
Galleries/Sliders (Photo Galleries)
Authors
FAQ's
Custom Modules (Web Apps)
Workflow Emails
System Emails
Email Templates
System Pages
Migrate your Email accounts quickly and securely with no need for customer passwords, webmail logins or setting up mail server details. Simply submit a support request to Adobe, send a copy of the approved request to Treepl & OpenSRS and the rest is done for you! See our email migration documentation for full details.
No data transfering

All process up to 15 minutes

Same provider as in Business Catalyst

Upgrade options
Community first
For Business Catalyst partners looking for an all in one CMS to migrate your sites to, you will love our growing Treepl Partner Community. Treepl has an active Facebook Group and Partners host monthly online meetups called 'Treehouse' meetings to discuss all things Treepl.
Our advanced Forum Support Center gives you direct access to Treepl developers and template designers, where you can discuss feature requests, troubleshooting or plans for upcoming System releases . We also encourage Treepl Partners to vote on upcoming CMS developments, taking an active role in the growth of the platform.
Become a free partner today and enjoy all the features that Treepl CMS and the Treepl Partner Community has to offer.
Get started
What

you get

Here is what's going to change for you and your clients
Back END
Minor learning curve for your client
Custom Modules (Web Apps)
Visual in-context editor (nICE) in every plan
Blazing fast responsive admin
Google Analytics integrated
Treepl CMS vs Business Catalyst complete feature by feature comparison chart is available here
Recently migrated

from Business Catalyst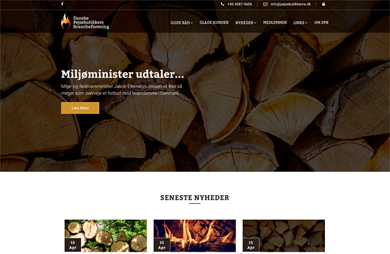 Danske Pejsebutikkers Brancheforening
Created from scratch
pejsebutikkerne.dk
Custom modules
CRM
Multiple forms
Need developers`

Help?

Hire Code Production for all of you migration and development needs!

more Details
business catalyst to Treepl CMS Migration
FAQ`s