LEVEL 1
$199*
One-click migration (import+export+conversion)
LEVEL 2
$399*
One-click migration (import+export+conversion)
LEVEL 3
$799*
One-click migration (import+export+conversion)
LEVEL 4
$999*
One-click migration (import+export+conversion)
Content items
Pages, blog posts, news posts, events, templates, products, catalogs, gift vouchers, discount codes, shipping options and taxes.
0 - 200
200 - 600
600 - 1,200
1,200+
0 - 100
100 - 500
500 - 1,000
1,000+
Web Apps
All Web App items are included
0 - 5
5 - 15
15+
Web App's custom fields
Including data source fields
0 - 25
25 - 100
100+
0 - 10
10 - 25
25 - 50
50+
0 - 50
50 - 100
100 - 200
200+
CRM items
Customers and cases
0 - 1,000
1,000 - 5,000
5,000 - 10,000
10,000+
0 - 10
10 - 30
30 - 100
100+
* All pricing is in USD
Show

more

less
INCLUDED WITH
EVERY MIGRATION
Conversion

All BC and Liquid tags into Treepl's Liquid tags

All content holders
All workflows
All dynamic menus
All FAQ's
System emails

Converted into Treepl's format
All FTP files and folders
Ad rotators
System pages

Converted into Treepl's format
The app assesses your site and picks the right level, meaning you don't have to calculate it manually.
install "BC to Treepl" App
Upon click you will be asked to login into your BC site's admin to install the app.
Works best in Chrome browser. Current version:
Migrate your Email accounts quickly and securely with no need for customer passwords, webmail logins or setting up mail server details. Simply submit a support request to Adobe, send a copy of the approved request to Treepl & OpenSRS and the rest is done for you! See our email migration documentation for full details.
No data transfering

All process up to 15 minutes

Same provider as in Business Catalyst

Upgrade options

I've been using the BC to Treepl app to migrate all my business catalyst sites to Treepl CMS with ease and much success! It removes a lot of tedious, repetitive work associated with migrations and I can't tell you how much time it has saved me by using the App. If you haven't tried the App … I recommend you give it a go! It's easy to install and easy to use. Most importantly, the results are impressive!

As a BC partner for over 10 years the prospect of migrating some 30 sites was daunting to say the least. I've looked at each of the alternatives and have found Treepl's 'BC to Treepl' app far and away the easiest, most thoroughly complete, value for money method available. And for anything it can't do, Treepl support are there to help you out - it honestly feels like you have an extra member of the team there when you're stuck. I highly recommend you consider using the 'BC to Treepl' app and support team in moving your sites off BC.

The "BC to Treepl" app helped me estimate the cost of the migrations ahead of time so I could build accurate estimates for my clients. And being able to select only the components I wanted to migrate was very important to me. Once I was ready to go, it was as simple as clicking a button and letting it run. This app has saved me hundreds of hours of work!

Treepl CMS developed a migration tool that made migration almost completely seamless, even for the most complex of sites. I have migrated all clients from Adobe Business Catalyst with relative ease using the Treepl CMS migration tool. The migration tool did 99% of the work automatically, which saved my company and my clients potentially thousands of dollars and made the possibility of migrating all 50+ of my websites a reality given my capacity and the tight timeline. I highly recommend the Treepl CMS migration tool and platform and I'm excited about the future of their content management system.

The "BC to Treepl'' app is a fantastic tool - easy and straightforward! From simple to complex websites the migration results are amazing and it's easy to identify and correct any issues. With a few tweaks and modifications you can get a perfect mirrored site that looks and behaves identically to the original BC site. And if you get stuck with any issues left open: Treepl's custom migration service is always there to help.
Book a demo

with existing user

These Treepl Partners and Agencies (all former BC partners) have offered up their time to give prospects, or new partners, a one-on-one demo of the Treepl CMS platform and can help answer any questions you may have


David Morgan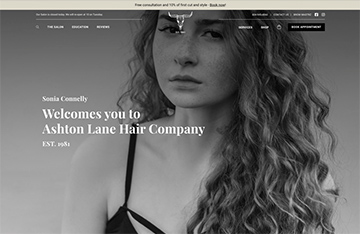 Ashton Lane Hair Co.
Created from scratch
ashtonlaneltd.com
CRM
Custom modules
Ecommerce
Multiple forms
Secure Zones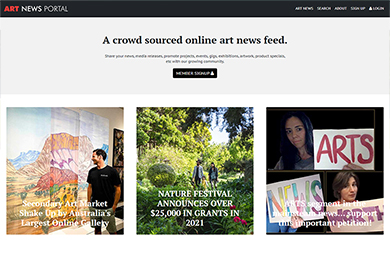 ART NEWS PORTAL
Created from scratch
www.artnewsportal.com
CRM
Custom modules
Multiple forms
Secure Zones
Try it now!
It`s easy
Migrate a site in 3 simple steps.
Free app Install
Install "BC to Treepl" app onto your Business Catalyst website right from our website. It will instantly appear in your BC's admin.
start Migration
Enter your Treepl Portal credentials and trial site URL in the "BC to Treepl" app and hit "Start Migration or "Calculate Cost" if you're looking for quote only.
Pricing for

resellers

We've packed every plan with an extensive feature set adding flexibility for upgrades and overages.

pricing plans
What

you get

Here is what's going to change for you and your clients
Back END
Minor learning curve for your client
Custom Modules (Web Apps)
Visual in-context editor (nICE) in every plan
Google Analytics integrated
Treepl CMS vs Business Catalyst complete feature by feature comparison chart here
Community first
For Business Catalyst partners looking for an all in one CMS to migrate your sites to, you will love our growing community. Treepl has an active Facebook Group and Partners/Agencies host monthly online meetups called 'Treehouse' meetings to discuss all things Treepl.
Our advanced Forum Support Centre gives you direct access to Treepl developers and template designers, where you can discuss feature requests, troubleshooting or plans for upcoming System releases . We also encourage Treepl Partners and Agencies to vote on upcoming CMS developments, taking an active role in the growth of the platform.
Become a free partner today and enjoy all the features that Treepl CMS and the Treepl Community has to offer.
become a reseller