Recommended by Adobe
Officially approved by Adobe as a "Recommended Migration Partner".
ALL-IN-ONE Solution
We are the only company who has truly delivered the all-in-one vision that every Business Catalyst Partner has grown to rely on and provide to their clients.
White Label
Present all of your trial and live sites under your own domain, logo and custom branding elements.
CMS
Features
Content Management (Modules) + FTP

Powerful prebuilt content modules: blogs, pages, site-wide templates, events, secure zones, web-forms, menus and much more. All with unlimited custom layouts and full FTP access!

Web Apps (Custom Modules) + Liquid

Custom Modules are Web Apps but with much more flexibility and potential. Together with Liquid, Custom Modules empower you to quickly build any custom dynamic content.

eCommerce

Create truly powerful stores with unlimited options and attributes for each product, subscriptions, integrated payment gateways, and more.

Visual On-site Editor (nICE)

In-context editor that you deserve. Included in every plan it comes built-in without any implementation required from your end.

CRM & Marketing

Contacts, form submissions, bookings, orders, email campaigns, mailings lists, workflows, MailChimp integration - all managed under one roof.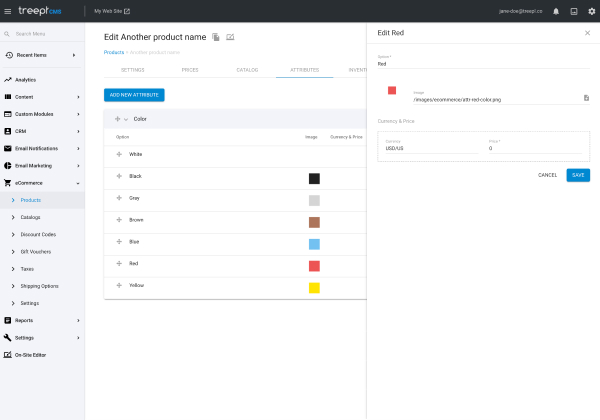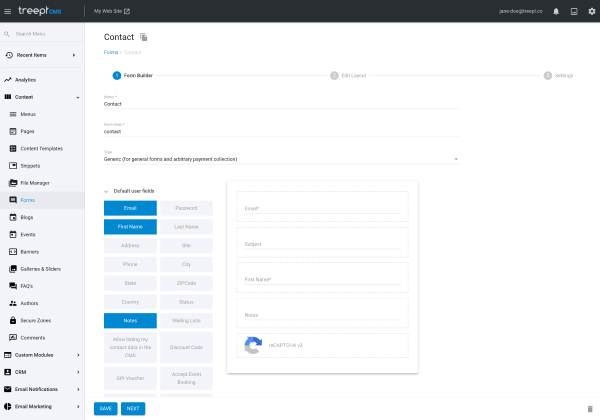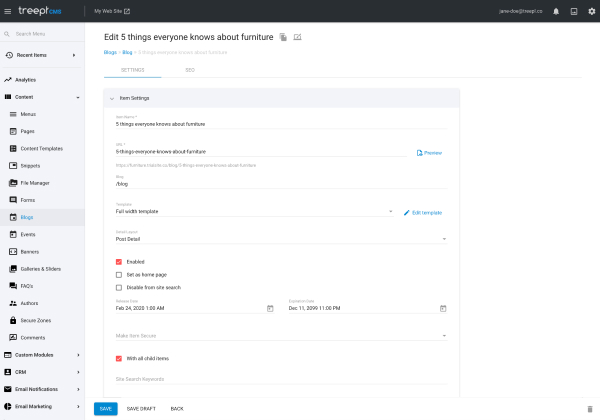 HOSTED

AND MANAGED

Utilizing Amazon Web Services (AWS), with a choice of 6 data centers (US West, US East, CA, AU, EU, UK), Treepl CMS is a secure all-in-one platform fully developed and supported by our team of dedicated in-house specialists.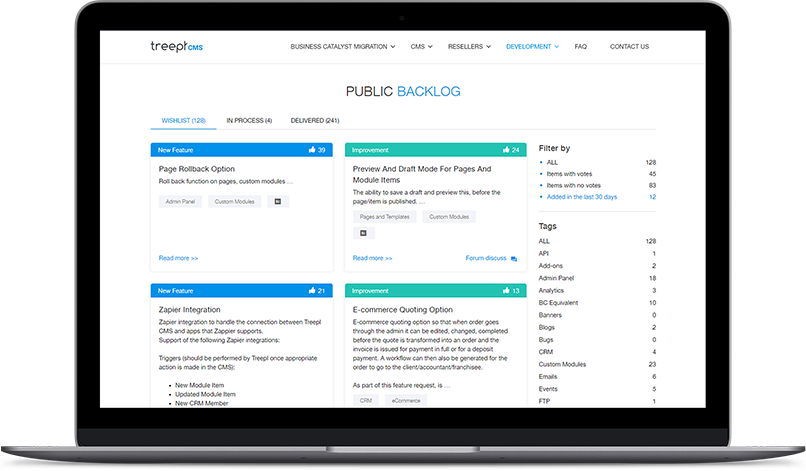 Proven
& Established
Thriving Community & Involvement

We are proud of our thriving community of successful agencies and individuals from all over the world sharing each others' experience and expertise through our forum, Facebook group and monthly community meetings , and constantly working with our team on improvements and new features

Documentation & How-to Guides

Our documentation project is led by an experienced former BC partner who is a current Treepl Partner. Treepl Docs is constantly expanding and evolving

AWS Hosting & Reseller Support

Secure and reliable with 24/7 infrastructure + maintenance support so you can sleep well. 12/5 general support through an integrated ticketing system

End Of Life Immunity

In our Terms of Service we provide perfect EoL strategy so you and your clients don't have to worry about a BC scenario happening to you again

GDPR

Treepl's data management and handling is designed with GDPR in mind. Together with our Resellers we are working on built-in tools for your site's data management to meet the GDPR compliance rules and beyond (available Q4 2020)
With Treepl CMS
You GEt
Here are some core features that our users (former BC partners) enjoy most in our platform:
Web forms and

dynamic menus builder
Treepl Portal with SSO

(aka Partner Portal)

Powerful & extensive

eCommerce

Custom admin

user restrictions
20+ free responsive

templates

Responsive calendar

for events by default

Mobile-friendly

admin area

Email campains

and mailing lists

Global categories,

tags and authors
FTP access

to all files and layouts

WYSIWYG with link

and image managers

Built-in

Google Analytics

Default responsive

photo galleries

Accelerated Mobile

Pages (AMP)
Prominent BC service providers (as Code Production) for 300+ BC partners for over 10 years
and improvements released since launch and new ones coming every 3 weeks!
USA (West), USA (East), Canada, Australia, EU and UK
Recently migrated

from Business Catalyst
It's super Easy

to Start with Treepl

Get instant access. Seriously, it takes less than 2 minutes:
1. Sign up
Fill out our simple sign-up form choosing your user type.
2. verify email
You'll be sent an email with a button to verify your email address.
3. Get started
That's it, you're ready!
If you liked BC, you will LOVE Treepl :)

We are extremely pleased to be using Treepl CMS for our preferred Content Management Solution. The platform is so customizable and allows our team to pretty much create anything for our clients. We love that it is using a modern, future proof back end architecture with the emphasis on clean, semantic code. We honestly could go on and on about how amazing this platform is. What is even more awesome is how the platform is "community-driven" and how partners such as ourselves have a voice in the building of the Treepl platform. The Support and Custom Service from the Treepl team has been beyond amazing and it is nice to talk to a real person with real B2B and B2C knowledge. We definitely feel proud showing our white-labeled Treepl CMS platform to our client, and they love the capabilities and the ease of use of the platform, especially the nICE editor. Definitely recommend Treepl to any full-stack or digital design agency!

Coming from Adobe Business Catalyst I found Treepl CMS familiar enough to get started quickly without having to learn a new way of building websites. My workflow could remain the same and my pricing and marketing strategies mostly unaffected. I now have the confidence of a BC replacement that will match, and greatly exceed, the functionalities I require and had become used to without having to overhaul my business or skill set. On top of this, being part of the Treepl community means you'll have a voice that is heard, giving you the opportunity to help shape the future you're investing your business in. If you liked BC, you'll love Treepl CMS!

Just had a comment from a client which I thought I'd share here ... "Wow - what fun I've had editing the website!" Thank you TreePl for your NICE editor!

Treepl CMS is the right solution. Having the flexibility to create powerful, custom functions and online experiences for our clients on a secure, maintenance-free platform provides the best of both worlds. All the advantages of a robust SaaS environment without the usual niche limitations. Allowing advanced solutions to be created but without the endless versioning hassles and hacking vulnerabilities that plague open source solutions like WordPress. The very reasons that attracted us to Adobe BC after years of WordPress development are the same reasons why partnering with Treepl is the right decision for us and for our clients.

The team at Treepl have done a superb job in creating a CMS platform that offers all the features of our OLD BC platform plus so much more in such a better way. We now have better control over what is delivered in the website and how it is presented with far better control over the key issues of SEO, site speed and flexibility. Best of all, the experience for the end users both new and old is simple yet so much more friendly, particularly with editing content through the nICE Editor.

We are excited to partner with such an easy to use, SEO friendly, all-in-one alternative to Business Catalyst for our clients. We love being able to contact Treepl developers directly and the constant updates and improvements are value-adding and future-proofing our clients businesses. The growing Partner Community has also been invaluable, supporting and assisting with implementations, functionality and workarounds. Moving forward we hope to grow our business and customer-base further and promote Treepl as our new CMS of choice.

Having been involved with Alex and the team from the very beginning of the Treepl idea, I am excited to see it being implemented and continually developed. I am in the process of moving 40 > 50 of my customers sites to Treepl, and those that are already their are loving the ease of use and functionality of the platform. We consider the Treepl team as part of our Beatwave team and appreciate the support they give us and our clients.

Working with Treepl CMS is a rewarding experience. Treelp CMS is a rapidly evolving Business Catalyst replacement that has met or exceeded my expectations at every step. Treepl is easier to use and more powerful than Business Catalyst. Migrating from Business Catalyst to Treepl is straight forward, even done manually. The BC to Treepl App makes it even easier. With a clear roadmap, a well thought out partner influenced development plan, top support, documentation, a supportive and helpful partner community, Treepl CMS is just what I was looking for.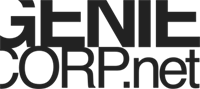 We have been a Adobe Business Catalyst Partner for 9+ years and the transition to Treepl CMS has been flawless. The team at Treepl have managed to build a fantastic CMS in record time, that already now easily outperforms Adobe Business Catalyst. The restrictions and limitations from Adobe Business Catalyst is now gone with the migration to Treepl CMS. We have been blown away by what these guys have achieved so far and it has been an amazing experience to be a part of. Coming from BC, it is mind-blowing to see new features and improvements every few weeks. For us Treepl CMS is the ultimate alternative to Adobe Business Catalyst.

I have several websites that are currently being migrated from Adobe BC to Treepl CMS and the process has gone very smoothly. I'm extremely happy with the final results, the attention to detail, and the response time from support. At a time when earning trust is critical for my company and the platform in general, the Treepl team came through shining. I'm stoked to get the rest of my Adobe BC clients migrated over and to continue to develop new projects on the Treepl CMS platform. Great work Treepl People!
Need development

Help?

Hire our in-house experts for all of your migration and development needs.

more Details