Free agency site with $1,000+30% off on migrations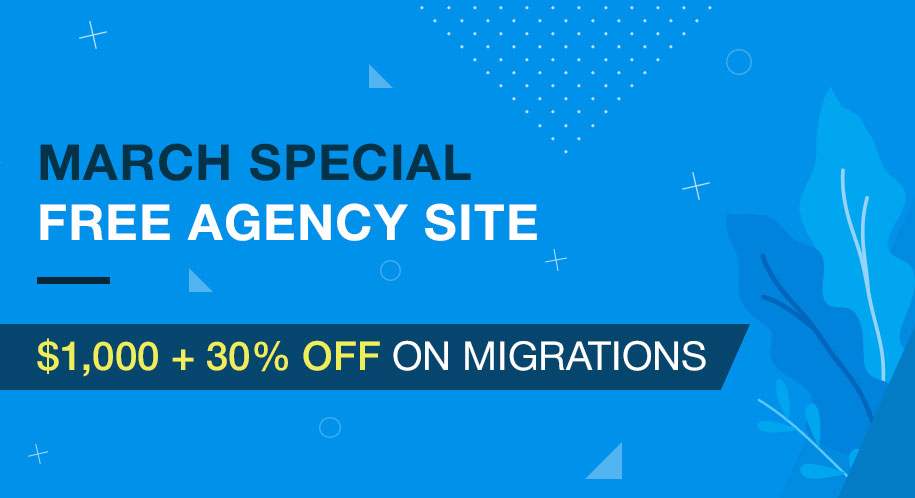 Free Agency Site
We noticed that many former BC partners find it best to migrate their agency website to Treepl first or use the opportunity to build a new website for their agency using one of our free templates (one of them is designed exactly for this goal).
Either way, it's a smart way to get familiar with the platform and eliminate any risk.

Based on that observation we've decided to cancel the requirement to have 5 live sites on Treepl to get a free agency site!
$1,000+30% Off On Migrations
BC's end of life is in 12 months…
During the entire March, we offer $1,000 migration credit + extra 30% off on all migrations with "BC to Treepl" app during this month.
+ Installment plan is available
+ 30 days money-back is guaranteed!
+ Migrating (and remigrating) a site from BC to Treepl CMS with the "BC to Treepl" app is free. The migration rates apply ONLY when and if you decide to take the site live.
It's no risk and less stress when you migrate to Treepl.
Become a Treepl Partner here to take advantage of the offer. For existing Treepl Partners, to claim free agency site hosting, please submit a support ticket.