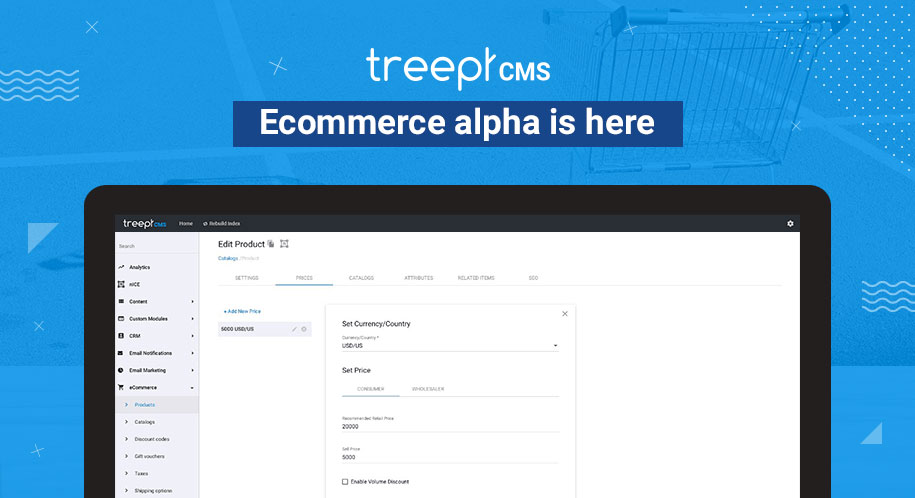 Version 4.13 is live bringing Ecommerce (alpha). It is available from a special "Blank (Ecommerce alpha)" template only.
With Ecommerce one can add products, prices, catalogues, attributes, select currency depending on the domain etc.
Attention!
This is an alpha version and any data can be lost or overriden by the upcoming releases. Alpha version is mostly to try it out and play with.