April Special: $1,000+25% off on migrations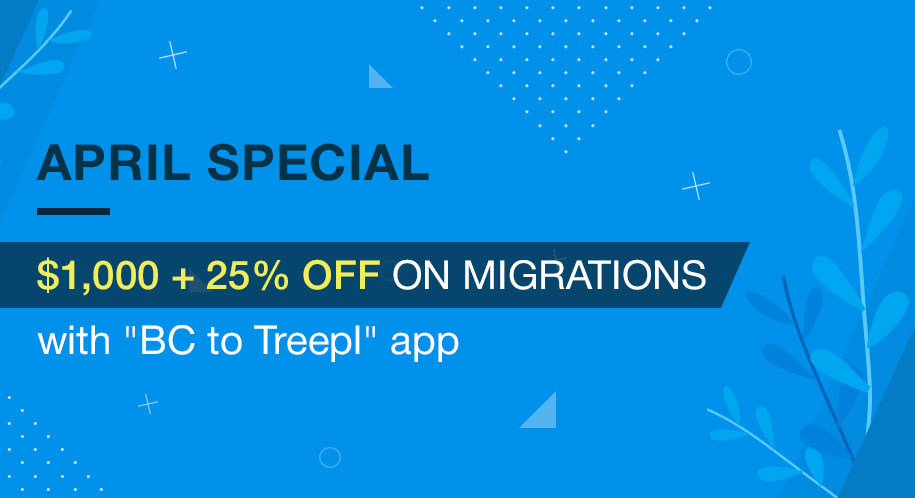 During the entire April, we offer $1,000 migration credit for every new Partner signup + extra 25% off on all migrations with "BC to Treepl" app during this month (for newly signed up and existing Partners).
+ Free Agency site is included
+ Installment plan is available
+ 30 days money-back is guaranteed!
+ Migrating (and remigrating) a site from BC to Treepl CMS with the "BC to Treepl" app is free. The migration rates apply ONLY when and if you decide to take the site live.
It's no risk and less stress when you migrate to Treepl.
Become a Treepl Partner here to take advantage of this offer!